De SmartPulse wordt door (huis)artsen en therapeuten gebruikt om de bloedvatconditie van hun patiënten/ cliënten te testen en te monitoren gedurende een langere periode. Het levert objectieve informatie bij aandoeningen zoals depressie, angst, slaapstoornis, mentale/fysieke stress, chronische vermoeidheid en verstoorde bloedcirculatie.
Meten is weten . . . en het kost je niets . . .
GRATIS STRESS EN BLOEDVATEN TEST

BEL 06 - 14 59 77 58 - ANJA BOKENKAMP
Stress test en bloedcirculatie test in 3 minuten
SMART PULSE TEST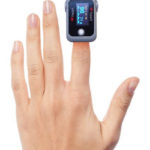 GEEN BLOEDPRIKKEN, MAAR METEN
Uit de website van 4Life :
THE PRODUCTS ARE NOT INTENDED TO DIAGNOSE, TREAT, CURE, OR PREVENT ANY DISEASE.
De 4Life producten zijn niet bedoeld voor diagnose. behandeling, genezing of ter voorkoming van ziekte.
Spijtig genoeg mogen wij in het kader van de Europese wetgeving i.v.m. gezondheidsclaims niet vermelden aan de consument, waar 4Life producten, Colostrum producten en andere producten etc. op toegepast kunnen worden.
Maar vragen beantwoorden kan wel.