PRO-TF® BALLS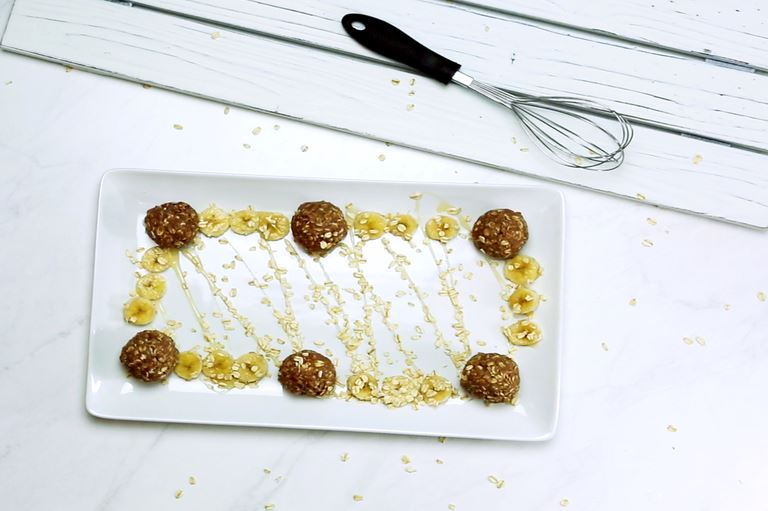 Check out our PRO-TF® Protein Ball Recipe Below:
If you are a chocolate and peanut butter fan, these are for you! This protein packed snack is the perfect pick-me-up during any meeting filled afternoon. Or try them as a dessert alternative to give your sweet tooth the answer it needs. Either way, you'll be happy you tried them because they only take about 10 minutes to make and ten seconds to eat.
Ingredients:
2 scoops of chocolate PRO TF®

½ cups of peanut butter

1 ½ cups of rolled oats

1/3 cup of honey
Steps:
Add PRO-TF® protein powder to rolled oats, mix together.
------------------------------------------------------------------------------------------------  
Voeg PRO-TF® eiwitpoeder toe aan de havermout, meng het geheel.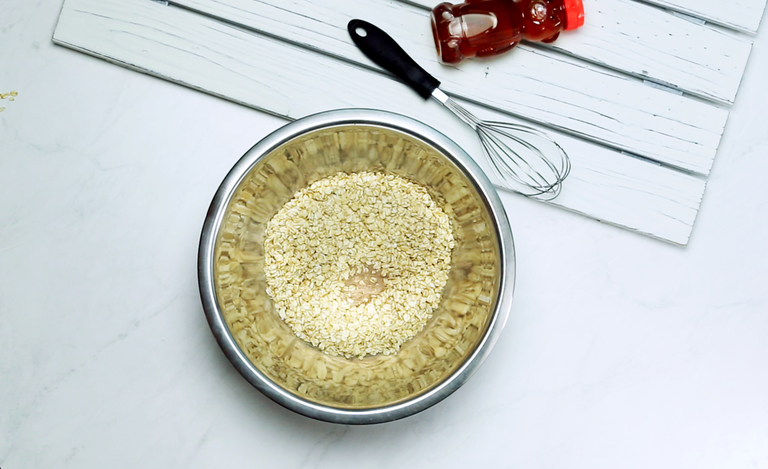 Roer de pindakaas er door en voeg honing toe aan het mengsel.
Stir in peanut butter and add honey to mixture.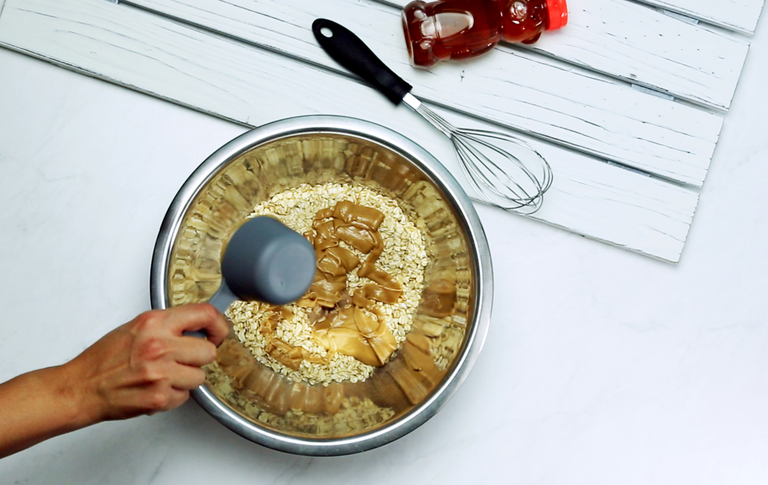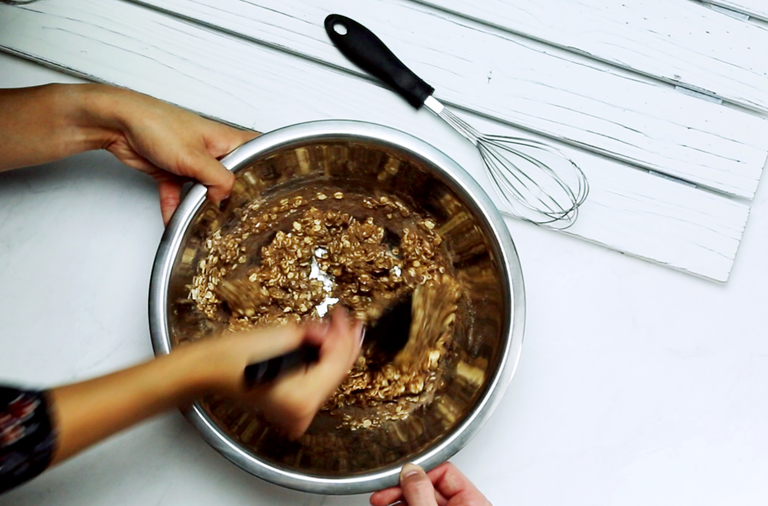 Meng alle ingrediënten samen en rol b alletjes van gelijke grootte.
Daarna ± ½ - 1 uurtje in de koelkast.
Mix all ingredients together and roll into 3-inch balls. Refrigerate for one hour. Enjoy!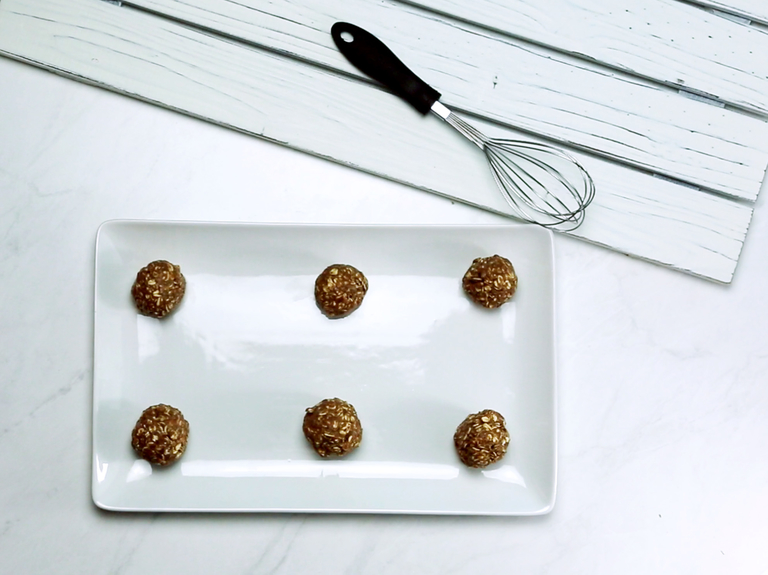 ---
3 van de 4 ingrediënten heb je in je keuken...
You have three out of the four ingredients...