NUTRASTART VANILLA recept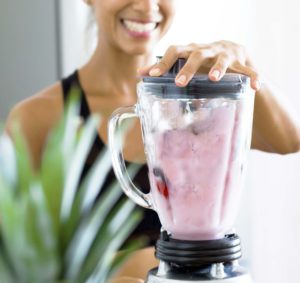 😍 NUTRASTART VANILLA recept !
👇 Hoe maak je een Nutrastart Cranberry Craze rood fruit smoothie:
2 theelepels Nutrastart Vanille
¼ glas rood vruchtensap
2 handenvol rood fruit naar keuze
½ vanille yoghurt
½ glas plantaardige melk
🥤 Giet de ingrediënten in de blender en maal tot je een klontvrij drankje hebt.
Nutra Start wordt ingezet als een maaltijd vervanger > Lees de gebruiksaanwijzing op de verpakking.
* Uit de website van 4Life – disclaimer :
* THE PRODUCTS ARE NOT INTENDED TO DIAGNOSE, TREAT, CURE, OR PREVENT ANY DISEASE.
* De 4Life producten zijn niet bedoeld voor diagnose. behandeling, genezing of ter voorkoming van ziekte.
* De verklaringen zijn niet beoordeeld door de - USA - Food and Drug administration.
Spijtig genoeg mogen wij in het kader van de Europese wetgeving i.v.m. gezondheidsclaims niet vermelden aan de consument, waar 4Life producten, Colostrum en andere producten etc. op toegepast kunnen worden.Maar ( telefonisch ) vragen beantwoorden kan wel.
Voedingssupplementen mogen niet worden gebruikt als vervanging voor een gevarieerde uitgebalanceerde voeding en een gezonde levensstijl.
De aanbevolen dagelijkse dosis niet overschrijden.
Nutra Start container buiten bereik van kinderen houden.
12/20
4Life engelse tekst
---
NUTRASTART VANILLA recipe!
 How to prepare a Nutrastart Cranberry Craze red fruit smoothie:
2 teaspoons of Nutrastart Vanilla
¼ glass of red fruit juice
2 handfuls of red fruits of your choice
½ vanilla yoghurt
½ glass of vegetable milk
 Pour the ingredients into the blender and shake until you get a lump-free drink.